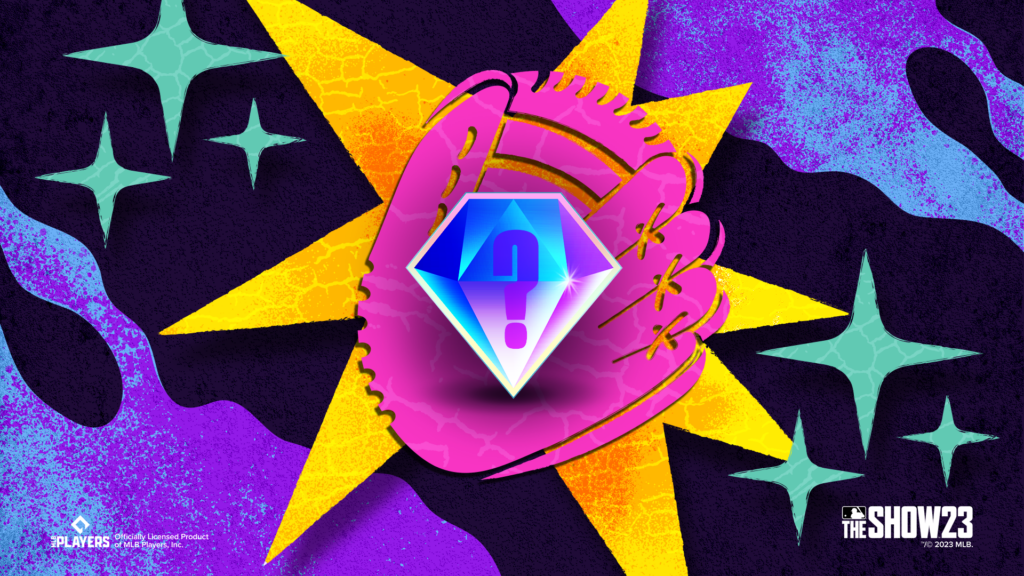 The final Roster Update of the regular season with upgrades and downgrades of player attributes lands today in MLB The Show 23. Find 620+ attributes alterations across MLB and MiLB player, along with the following new Diamonds and Golds:
New Diamonds
Austin Riley
Josh Naylor
Nolan Jones
Juan Soto
Manny Machado
Tarik Skubal
Blake Snell
New Golds
Willson Contreras
Christopher Morel
Jon Berti
Luis Campusano
Seiya Suzuki
Brandon Drury
Jeff McNeil
Johan Rojas
Mitch Garver
John Means
Nick Pivetta
Bobby Miller
Aaron Nola
Jose Berrios
Be sure to keep an eye out for the final Roster Update in November, which will upgrade players based on their Postseason performances.
---
September Monthly Awards Program
After leading the League this September with 29 RBI, hitting 10 home runs, and logging an AVG of .340, Juan Soto blazes onto the scene as your September Lightning Player in the MLB The Show 23!
Add Lightning Juan Soto, along with 20+ September superstars, to your lineup by taking on the September Monthly Awards Program available today.
Play Moments featuring the Monthly Awards Flashbacks in some of their most memorable highlights from the final month of the regular season. Earn Captain Series Jack Flaherty (97 OVR) and Captain Series J.D. Martinez (97 OVR) to anchor your squad and give Captains' boosts to a Monthly Awards theme team.
Continue your progress by completing Missions, including Single Player and Online Stat Missions, as you work your way towards Michael King (99 OVR), Seiya Suzuki (99 OVR), and James McArthur (99 OVR). Optionally, complete an Event Collection, Mini Seasons Collection, Topps Now Collection, or an Exchange to earn additional progress in the Program. Stay the course and Lightning Juan Soto will illuminate your Diamond Dynasty squad!
September Monthly Awards
Juan Soto, LF San Diego Padres (99 OVR)
James McArthur, CP Kansas City Royals (99 OVR)
Seiya Suzuki, RF Chicago Cubs (99 OVR)
Michael King, SP New York Yankees (99 OVR)
TJ Friedl, CF Cincinnati Reds (98 OVR)
Christian Encarnacion-Strand, 1B Cincinnati Reds (98 OVR)
Nick Pivetta, SP Boston Red Sox (98 OVR)
Will Vest, RP Detroit Tigers (98 OVR)
Jake Diekman, RP Tampa Bay Rays (97 OVR)
Jameson Taillon, SP Chicago Cubs (97 OVR)
Sean Manaea, SP San Francisco Giants (97 OVR)
Reese Olson, SP Detroit Tigers (97 OVR)
Gunnar Henderson, SS Baltimore Orioles (97 OVR)
Willi Castro, 3B Minnesota Twins (97 OVR)
Logan O'Hoppe, C Los Angeles Angels (97 OVR)
Reynaldo Lopez, RP Cleveland Guardians (96 OVR)
Shelby Miller, RP Los Angeles Dodgers (96 OVR)
Nelson Velasquez, RF Kansas City Royals (96 OVR)
Andy Ibanez, 2B Detroit Tigers (96 OVR)
Hoby Milner, RP Milwaukee Brewers (95 OVR)
J.D. Martinez, RF Arizona Diamondbacks (97 OVR)
Jack Flaherty, SP St. Louis Cardinals (97 OVR)
---
September Monthly Awards Event
The September Monthly Awards Event is your chance to add even more September standouts to your roster. Earn Monthly Awards Series Tyler Naquin (97 OVR) at 5 wins, Monthly Awards Series Fernando Tatis Jr. (99 OVR) at 20 wins, and if you can go 12 wins in on entry (12-1 or 12-0) before double elimination you'll earn Monthly Awards Series Tyler O'Neill (99 OVR).
Event Rules:
Eligible Series:

Monthly Awards Series
Topps Now Series
Captain Series
Live Series

Max Team | 92 OVR
Max Player | 99 OVR
Min Player | 75 OVR
---
September Topps Now Week 4 Moments
Step up to the plate as Adam Wainwright did in his second-to-last appearance capping off an 18-year pitching career. As a pinch hitter, "Waino" grounded out with an exit velocity of 102.1 MPH. Now his Topps Now Flashbacks has 125 Power vs. RHP! Wainwright is the final Moment in the September Topps Now Other Program.
---
Mini Seasons Challenge: Monthly Awards and Topps Now
Build a squad from Monthly Awards, Topps Now, Captains, and Live Series player items to take on the Global Baseball League's best across a 28-game regular season. Play 3-Inning games as you make your way to the Championship and big rewards!
Earn XP and Stubs along with up to five Mini Seasons Monthly Awards Booster Packs, one for every 3 wins up to 15 wins in a single season, containing a Mini Seasons Booster Choice Pack featuring the following Monthly Awards Series player items:
Ramon Urias, 3B Baltimore Orioles (97 OVR)
Cole Irvin, SP Oakland Athletics (97 OVR)
Andres Munos, RP Seattle Mariners (97 OVR)
Bryan Reynolds, CF Pittsburgh Pirates (97 OVR)
Ty France, 1B Seattle Mariners (97 OVR)
You can earn all five players in a single Mini Seasons run! Complete repeatable Stat Missions to earn additional XP, Stubs, and Packs. Make the playoffs and take home the Monthly Awards and Topps Now Mini Seasons Championship to add Retro Lightning Carlos Pena (99 OVR) to your Diamond Dynasty squad. Keep an eye out for the four Mystery Missions for a chance to earn even more rewards.
---
Chase Pack 8
Chase Pack 8, available today in MLB The Show 23, features 10-time All-Star, 5-time Cy Young Award winner, and Baseball Hall of Famer – Finest Series Randy Johnson.
Every purchase of The Show 50-Pack Bundle includes one Chase Pack 8, and don't forget there's a chance to find the Chase Pack in every individual The Show Pack as well. The Chase Pack guarantees 1 Diamond or better player item with a chance to find the featured Chase Pack player item, Finest Series Randy Johnson.
---
Diamond Duos Choice Pack 39
Diamond Duos Choice Pack 39 lets you choose 1 Gold or better player item with an increased chance to find the featured Diamond Duos 99 OVR player items: All-Star Game Series Paul DeJong (99 OVR) and Signature Series David Robertson (99 OVR).
Available now in The Show Shop, Diamond Duos Choice Pack 39 costs 40,000 Stubs, and is limited to 1 pack per user.
---
Double XP Days
Earn 2X XP, from gameplay in any mode of MLB The Show 23, towards the Season 4 XP Reward Path during Double XP Days starting today and running until Tuesday (10/10) at approximately 12 PM PT. Play your favorite modes and earn twice the XP to help you get your hands on Season 4 XP Path Rewards during Double XP Days.
---
Challenge of the Week 28
Earn official gear like bats, balls, and jerseys authentically signed by some of your favorite Postseason players by playing Challenge of the Week 28 available in Quick Play. Check out this week's Challenge of the Week Rewards.