It has all come down to this. These 16 players earned their spots in the first MLB The Show 21 Dynasty Invitational by battling their way through the Summer and Fall Circuits and keeping it positive through their competitive play.
In The Dynasty Invitational, these 16 competitors from the Summer and Fall Circuit will compete for $50,000 in total cash prizing, MLB Shop vouchers, real 2021 World Series Balls, custom MLB Gaming Chairs, a Bobble Head, and Topps Now Hobby Boxes.
PLAYERS
Here are the 16 players competing in this year's Dynasty Invitational:
Here is the upper bracket featuring your 16 Dynasty Invitational participants:
WATCH
The Dynasty Invitational begins on Saturday, December 18 where the 16 players will compete in a double-elimination bracket. Tune in to Twitch at 9 AM PT to watch community caster Thuuuuney commentate games from Day 1.
On Sunday, December 19, we'll be streaming the finale of the Dynasty Invitational, live on Twitch and YouTube at 9 AM PT/12 PM ET, with hosting by Robert Flores and Paul Sporer.
CASH PRIZES
1st Place: $24,000 USD
2nd Place: $10,000 USD
3rd Place: $3,000 USD
4th Place: $2,500 USD
5th Place: $2,000 USD
6th Place: $1,750 USD
7th Place: $1,500 USD
8th Place: $1,250 USD
9th -16th Place: $500 USD
SCHEDULE
9 AM PT Saturday, December 18 – Round of 16 until Upper Bracket Finals/Lower Bracket Semifinals completes
9 AM PT Sunday, December 19 – Upper Bracket Finals, Lower Bracket Finals, Grand Finals
TWITCH DROPS
Tune in on Twitch exclusively to collect Drops! Twitch Drops will be on for the whole weekend to celebrate the Dynasty Invitational.
More info here on Twitch Drops to help make sure you're ready to claim those Drops. 
DYNASTY INVITATIONAL IN-GAME ICON AND BANNER SET
Everyone competing in the Dynasty Invitational will also receive a very rare, special in-game banner and icon set to show off that they were one of the 16 players invited to this year's most elite MLB The Show competition.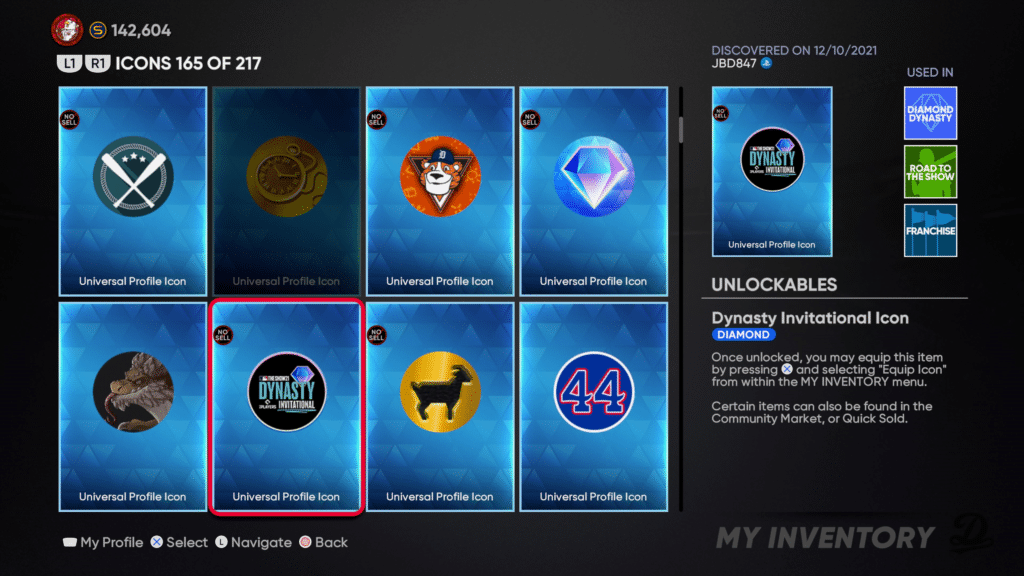 Catch you on December 18 & 19 at 9 AM PT/12 PM ET for the Dynasty Invitational broadcast, and good luck to those participating!
MLB The Show 21 Dynasty Invitational – Access to MLB The Show 21 game and corresponding console, system account, and online multiplayer subscription required. Must be 13+ and resident of the US, D.C., or Canada. Begins December 18 – December 19. PayPal account required to claim cash prizing. VOID WHERE PROHIBITED. See full rules: https://cdn.battlefy.com/mlbtheshow/dynasty-invitational-2021-official-rules.pdf